Special gasoline engine is used as power, no auxiliary facilities such as air compressor and power supply are needed, and the structure is compact and easy to carry;

By changing different tools, it can perform various tasks such as tamping, crushing, ramming, tamping, splitting, drilling, etc. It can be widely used in railway maintenance, highway maintenance and civil engineering. Demolition and mining work.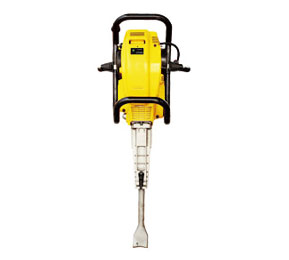 ADDITIONAL INFORMATION
For additional product information, please contact with us.